How do I buy the best property at the most affordable price without compromising on quality? How do I learn tactics that nobody else is using? What is the Ultimate Cheat Sheet on Affordable Projects in Bangalore?
These are all questions that we get asked on a regular basis.
Bengaluru the garden city of India, now popularised as the IT Capital, is seen over flooded with people looking for best opportunities, expecting a lifestyle with all modern amenities. Their expectations are fulfilled here as the city offers these eager citizens with a diverse, pronged real estate market. A few rural areas and the outskirts have witnessed gigantic improvement over the years with improved network and physical infrastructural developments.
"The ache for home lives in all of us,
the safe place where we can go as we are and
not be questioned."
You are guaranteed of finding budget projects in Bangalore with no compromise on quality. In this Silicon City over a few areas like Tumkur Road, Devanahalli, Budigere Cross and others with access to major business zones, IT zones, major roads and highways. Some areas even have metro connectivity making travel more affordable and less time confusing.
Researches state that almost 75 per cent of those looking for property in Bengaluru are in the affordable segment. A lot of request for projects comes from the actively employed workforce in Bangalore who craves low cost and reasonable housing choices.
Here's our list of affordable projects in Bangalore that are too good to be true at that price:
Tata New Heaven: Tumkur Road
Surrounded by nature, New Haven calls itself Bengaluru's first green township. It's in Bengaluru's fast developing corridor- off Tumkur Road – Nice Ring Road and Tumkur Road connect the project excellently. The upcoming Metro Station also connects the project to the city. You can choose between 2 and 3 BHK homes in 10, 12 & 14 storied towers in a stepped terraced formation. Get ready to enjoy health with a fully-equipped gymnasium, swimming pool, and more. You can also enjoy relaxation at their steam and sauna and many other amenities.
Salarpuria Park Cubix: Devanhalli
Sprawling over 18 acres, Park Cubix encapsulates masterful design and urban architecture. Offering over 1620 premium homes of 1, 2 and 3 rooms, they welcome a comforting view of two rich green central parks. The intricately planned 2-side open homes are sheathed with adequate daylight and maximum ventilation, so you and your family are always in the embrace of a pollution-free nature. Located in Devanahalli, one of the most upcoming areas in Bengaluru, comfort is at the tip of your door. See more
Brigade Orchards: Devanhalli
Brigade Orchards, ten minutes from the Bangalore International Airport, is a 130-acre haven.
A multifaceted and inclusive township, it offers you a richer life. Proposed Hospital, Signature club resort, School by Jain group, Shopping & leisure, World class sports arena and Offices are within the area. See more
Arvind Sporcia: Near Manyata Tech Park, Hebbal
Arvind Sporcia behind Manyata Tech Park at Hebbal, which is the most upcoming part of Bengaluru city, North Bengaluru, provides a unique opportunity for the residents to embrace a healthy and engaged lifestyle with its integrated sports facilities and trained coaching facilities.
Assetz Here & Now: Near Manyata Tech Park
Spread over 3 well planned acres, and located a mere 500 meters away from Embassy Manyata  Business Park is Here & Now.  Apartments in north Bangalore that is modern and designed to complement global ways of life. It incorporates imaginative, savvy plan to grant its occupants a space that is astonishingly made to echo the philosophy and energy of here and now. The structure, the space and the facilities are all made keeping in mind the high-energy buzz of modern city living. There are WiFi zones, a range of amenities, plentiful open spaces to find a calm corner, and 384 homes that offer you a range of living styles – from smart, compact studios to comfortable 1 and 2-bedroom-apartments. See more
Shriram O2: Budigere Cross
If you are searching for a home to attain tranquility and peace along with a life of luxury then Shriram O2 is your stop. This project is located on Budigere cross in Eastern quadrant of Bangalore. This prelaunch project is across 19.5 acres of landscape. Lush greenery surrounds Shriram O2 all around.1645 flats total flats in this venture nestled in G+18 Floors in 9 towers. The project offers a variety of alternative like 2, 2.5 and 3 bhk homes to choose from. All the essential civic conveniences like hospitals, shopping centers, schools and recreational centres are accessible from this project. Shriram properties are known for the extraordinary quality and leap bouncing developments. See more
Brigade Buena Vista: Budigere Cross
Brigade Buena Vista is located just 2km from Budigere Cross. These  luxury apartments in the lucrative micro-market of East Bangalore enjoy fabulous connectivity to Indiranagar, Whitefield and the Airport. A clubhouse, well-equipped with all present day comforts, guarantees you never have a gloomy minute here while the prime address of the project promises great appreciation potential. See more
Sobha Dream Acres: Panathur Road
Sobha Dream Acres, the dream venture by Sobha Developers to expand its class of quality along with the elegance of its extravagance to particularly to the part of the society. The project aims to lead an advanced life but is pushed back due to their financial imperatives condition. Prestigious part of Sobha Dream Series, Sobha Dream Acres is located in Panathur Road, prime constituent of the Golden Quadrilateral Region, Bangalore. Spread over 81 acres of luscious land, the complex has a total of 6,500 units. It has 2 BHK apartments ranging from 1000 sq. ft. to 1210 sq. ft. Each residence has efficient space layouts, with wide balconies and windows to give you ample sunlight and cross ventilation. You can look at the wide green expanse surrounding your home right from your balcony. See more
Sowparnika Sanvi: Whitefield
Sanvi Phase II homes offers a breathtaking lifestyle to all its residents. A perfect combination of peaceful living with some of the most modern facilities. Create your own evergreen memorable moments at Sanvi Phase II homes. The project offers some of the best modern facilities with a shimmering swimming pool, kids play area, aesthetically landscaped gardens, indoor games area for table tennis, snooker / billboards, and an elegant clubhouse.
Goyal & Co Orchid: Whitefield
Orchid Whitefield is an oasis to itself. The campus offers with everything that new age living can ask for. A sports complex with various games, to a swimming pool, to gardens, to senior citizen enclaves, from kids play areas to vehicle safe roads. The campus is an experience in active living for all age groups. It's 7 acre sprawling campus is planned by world famous landscape architects who have guaranteed that 85% of the total campus area is landscaped. See more
Provident Park Square: Kanakpura Road
Provident Park Square located at Judicial Layout just Off Kanakapura Road in Bangalore. It is the newest Park themed launch of a Township of Affordable Luxury homes in Bangalore by one of India's premier builders, Provident Housing. The project offers configurations of 1, 2 & 3 BHK luxury apartments with unit sizes ranging from 525 sq.ft. to 1300 sq.ft. complete with all the luxurious amenities and facilities that you've always dreamt of for your dream home. See more
HM World City: Kanakpura Road
HM World City, the Ongoing Projects of H M Constructions, is one of the popular Residential Developments in J.P Nagar neighbourhood of Bangalore.
It's a project, where you can find everything in one space and yet there is space for everything. The ground floor boasts of a mini gym, sports centre, shopping mall. The first floor spreads out a bowling alley, video games and food court.
Rohan Akriti: Kanakpura Road
A home where you could find diligence in design in every square inch of space. It's a place that blends nature seamlessly with the indoors. Whether big or small, that doesn't restrict your life but moulds it for the better. A home that uncompromisingly makes space for you and your loved ones. All theses make Rohan Akriti a unique home of these times. It's about a km from off Kanakapura Road. It's in close proximity to the NICE Ring Road which goes towards Electronics city and the NICE Bangalore Mysore Expressway. It also provides easy connections to some popular tourist places such as the Art of Living centre and the upcoming Krishna Leela Park by ISCKON. The Turahalli forest, which is just next door to Rohan Akriti also keeps in check the pollution levels in the area. See more
Provident Sunworth/Rays of Dawn: Mysore Road
Provident Sunworth is near Mysore Road – NICE expressway junction, spread over 59 acres. With over 75% open space, Sunworth offers a breath of fresh air, sunshine and premium leisure experiences. Sunworth home allows maximum sunlight during the day, naturally lit homes also reduce the carbon footprint.
Provident Rays of Dawn, located off Mysore road in the South of Bangalore, is a 59-acre project. This area slates for development due to its easy connectivity to Electronic City, Tumkur Road, Bannerghatta and other parts. NICE road and Mysore Road connect the project excellently and its proximity to NICE corridor.
VBHC Palm Haven: Mysore Road
VBHC Palmhaven-2 is just off the Bengaluru -Mysuru State Highway near to the Mysuru-NICE Road Junction. It is a high-in-demand sports themed township. Public transportation, excellent roads and its proximity to the Bengaluru Metro (Namma Metro) Project assure value appreciation. Housing four towers featuring 1 & 2BHK homes with all modern amenities, including a lawn tennis court, a basketball court, a badminton court, a cricket pitch, a well-equipped children's play area, a jogging track and a club house with swimming pool in its sprawling 15-acre property.
Brigade Panaroma: Mysore Road
Brigade Panorama is in Mysore Road (main road) offering 2 and 3 bedroom apartments built with elegance and splendour. The project is a lovely 11 acre Township offering luxurious residential apartments nestled with lot of greenery.  The property is a 2 phases project. Brigade Panorama Bangalore offering 2 BHK and 3 BHK units. The size varies from 940 sqft to 1710 sqft and offers both 2 BHK and 3 BHK units. There are total 1018 apartments in Panorama that are spread in 7 towers and 29 floors. See more
Summary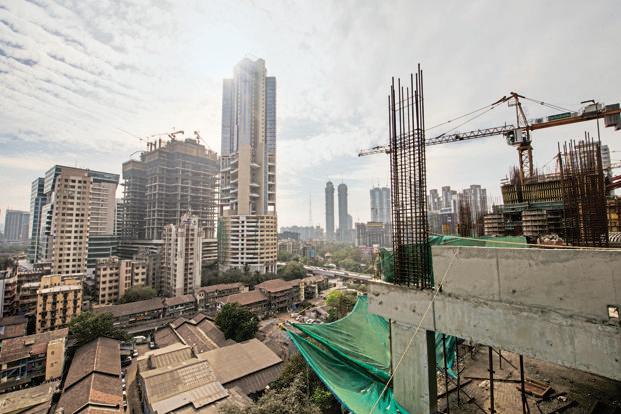 Article Name
Affordable housing in Bangalore
Description
Some projects that fall in affordable budget range
Author
Publisher Name
Publisher Logo