We have a great Impact of GST on Home Buyers. The Goods and Service Tax (GST) replaces multiple levels of taxation and there is a direct effect on home loans, housing purchase price and rentals. The GST will subsume central excise, service tax, VAT and other local levies to create a uniform market. Residential construction is taxed at the rate of 12% GST and will apply to developers selling residential units before completion of construction to the home buyers. In several states the previous tax regime had invited taxes as high as 15% which will now reduce to 12%, for the states of Andhra Pradesh, Tamil Nadu and Karnataka, the tax will be going up by 0.5%. GST does not imply that stamp duty charges are also exempted – stamp duty will continue to be applicable, irrespective of whether the property is under-construction or constructed, in the pre-GST and post-GST regime.
While these are the financial figures, one needs to understand what is the real impact of GST on home buyers due to the introduction of GST?
Stage of Construction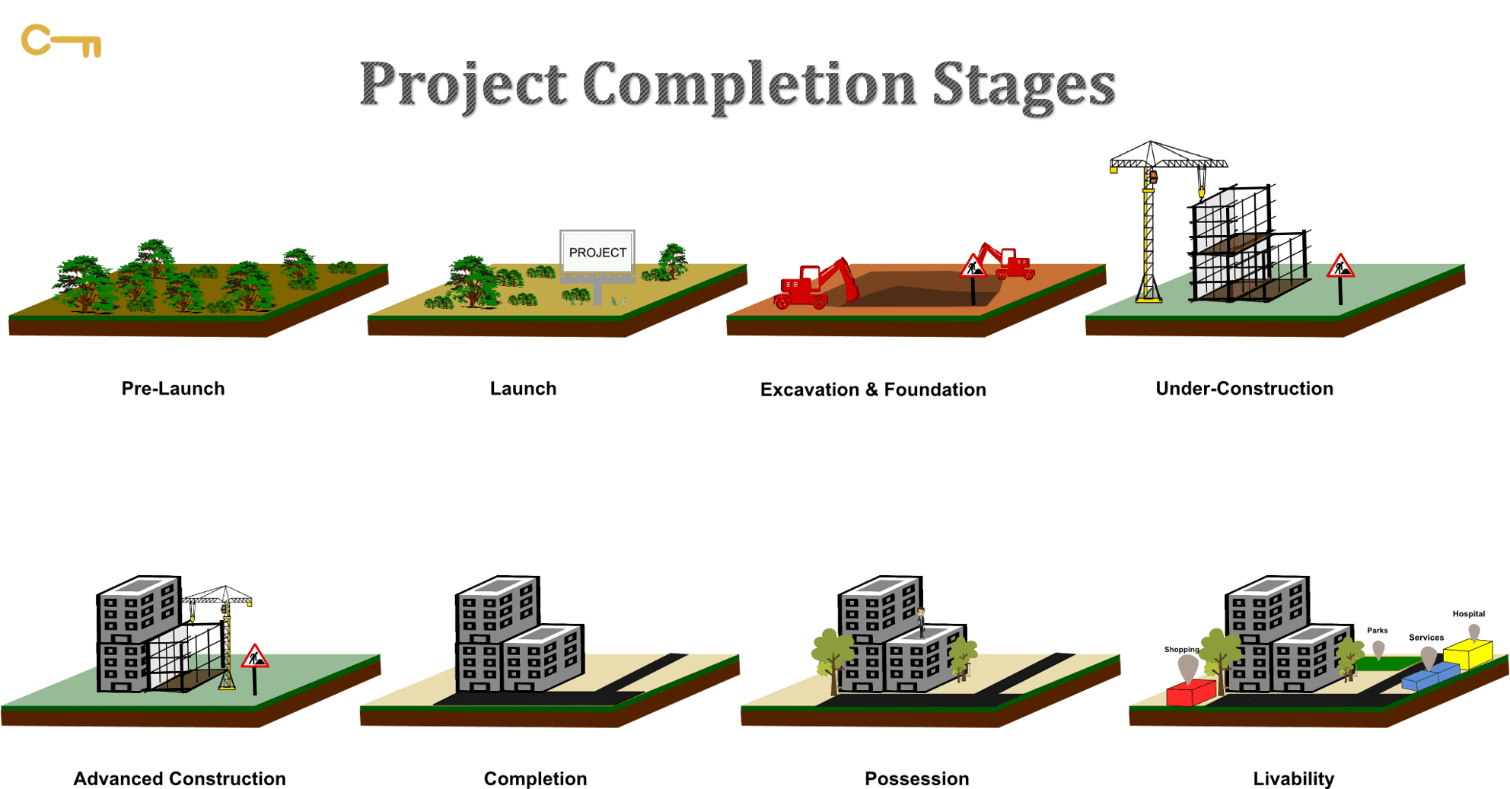 Image Source: Common Floor
Let us consider a few scenarios to understand the impact of GST on Home Buyers depending on the stage of construction
Completed Construction with Completion and Occupation Certification received – No GST
Completed Construction but Completion and Occupation Certification not received – 12% GST
New Launch – 12% GST on (Sale price – Benefit against credit)
60% construction Complete – 12% GST on (% of Sale Price to be paid + Benefits credit)
In the premium segment however, the prices will be higher.
Read more: 
GST on Rentals
Landlords, too, have nothing to worry about GST on rent. Those who are earning a rental income by letting out their properties for residential use will not be taxed under the GST. So home buyers who are looking to buy residential property for investment purposes will get good returns with reduced rates of taxation during the purchase.
Home Loans
Regular home buyers avail home loans and another point is stress would be any increase in the cost of home loans. For home loan applicants, the main cost of taking a loan, is the interest payment on the money. GST doesn't affect this area. Another area where there will be no effect due to GST is the stamp duty charged in connection with the documentation of the home loan.
The charges where there will be an effect due to GST is the processing fee which increase by 3% to 18%. GST rates are also likely to apply for pre-payment and any missed EMI payments.
Affordable Housing
For home less than 60 sqm, the GST rate will be 8%. builders can levy GST on buyers of affordable housing projects only if they reduce the apartment prices after factoring in the credit claimed on inputs.
If the GST rate stays at 12% then it is very beneficial for home buyers but if there is an increase in the rate, then it might dampen the enthusiasm of new buyers. There is also a confusion on how to pass on the input credit to the buyers.  The grey area for GST in real estate is in terms of land cost. There is still no clarity if GST will increase the tax burden or not on this particular area. Also, since states are allowed to level their own GST rates, there may not actually be a uniformity in the rates levied across all states. So, the end users are yet to see the full benefit of GST implementation.